Valentine's Day Dinner promotion on February 14, 2015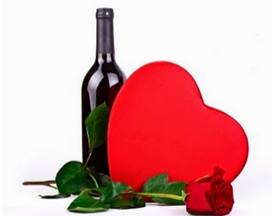 Celebrate love at the location voted as one of the most romantic in the Northern Suburbs by The Sun Times!!
Savor delectable meals specially prepared for you by our renowned chef Balbir Singh and tempting cocktails mixed by Chicagoland's bartender-extraordinaire Brian Streit
Enjoy a Complimentary Glass of Champagne!!
Reservations:
(847)-550-8600
info@clayoventandoor.com
Visit us
ClayOven |

Tandoor
3970 Rt 22 Half Day Road,
Long Grove, IL 60047
Hours
Monday

Closed

Tuesday

11:30 AM – 2.30 PM 5:00 PM – 10:00 PM

Wednesday

11:30 AM – 2.30 PM 5:00 PM – 10:00 PM

Thursday

11:30 AM – 2.30 PM 5:00 PM – 10:00 PM

Friday

11:30 AM – 2.30 PM 5:00 PM – 10:00 PM

Saturday

12:00 PM – 3:00 PM 5:00 PM – 10:00 PM

Sunday

12:00 PM – 3:00 PM 5:00 PM – 10:00 PM